16 Sep

BCHMR in Vintage Road & Race Car Magazine!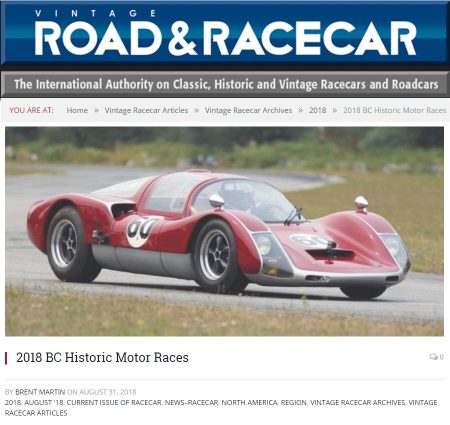 Posted: September 16, 2018
Vintage Road & Racecar magazine – The International Authority on Classic, Historic and Vintage Racecars and Roadcars – has published a report on our favourite race by our favourite photojournalist, Brent Martin.
"The 31st running of the B.C. Historic Motor Races (BCHMR) once again took place at the Mission Raceway Park Road Course in Mission British Columbia, under hot and smoky conditions due to the over 500 forest fires burning all over British Columbia. 93 vintage and historic racers from B.C., Alberta, Washington and Montana all came together for the two-day event put on by the Vintage Racing Club of B.C. (VRCBC).
There were four race groups this year ………. "
You can read the rest of Brent's article here; thanks to Vintage Road & Racecar and (as always) thanks to Brent.