04 Nov

Laurie Craig Reunites with his Corvette after 50 Years!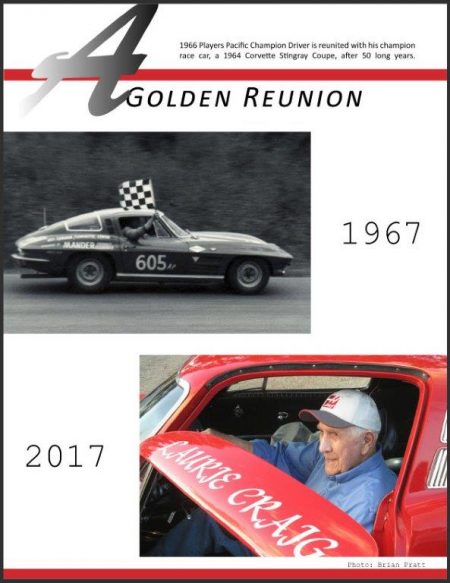 Posted: November 4, 2017
Probably the best story at the 2017 BCHMR was the reunion of local racing legend Laurie Craig with the Corvette Sting Ray in which he won the 1966 Player's Pacific at Westwood. Laurie hadn't seen or heard of the car since he sold it in 1967. David and Stephanie Lambdin had no idea of the history of this 'Vette when they bought it – sight unseen – in Anchorage of all places!
The story of how David and Stephanie did all of the research, eventually tracked down Laurie and then were able to get the Corvette to Mission (just!) in time for the BCHMR is worthy of a Hollywood movie script! And you can read all about it here.
Laurie had a chance to do some demo laps in his favourite racing car with David in the passenger seat. It was a great experience for everybody and we were very pleased to be the 'host'.